Hello, i'm neewbie in the world of laser and Lightburn.
I've bought a chineese laser 700mmx500mm 80W.
I would like buy a camera. I use help menu in Lithtburn.
I would like good definition.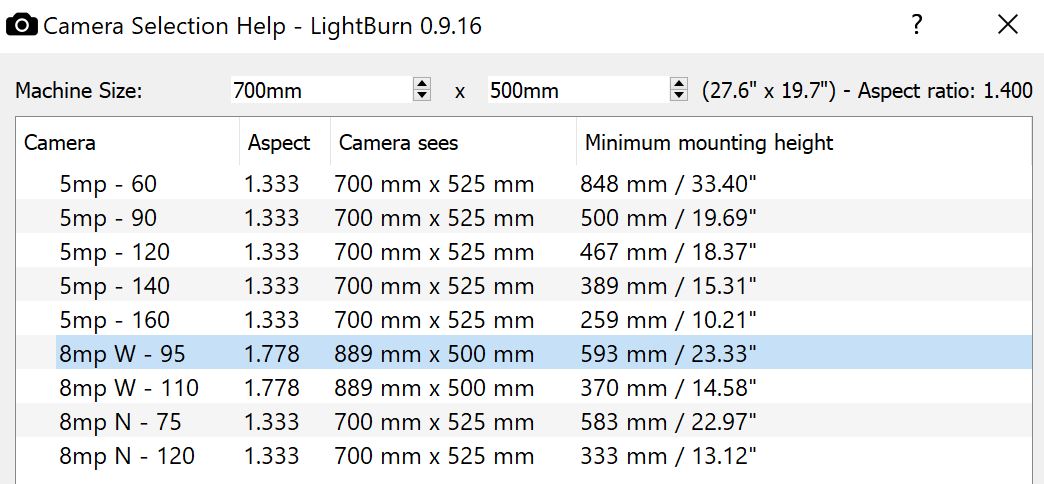 I see that i can use 8MP 4K-W or 8MP 4K-N.
What difference please ?
What's the best ?
Thanks for your help and sorry for my english, i'm french, english is far away for me…