Hi
We bought a 8MP LightBurn Camera (4K-W) - 85 Degree from the Lightburn site last month but only just had the time to set it up.
We are running a HP laptop with windows 10, and can view the camera OK using the camera app, but unable to get the view up in Lightburn, it is listed and can be selected but the view box doesn't come up in the Camera Console.
The anti-virus software has enabled the camera for Lightburn, we also also disabled the antivirus just in case it's blocking it.
Here a screenshot showing what is displayed in Lightburn and the Windows Camera out showing the camera working, just not in Lightburn.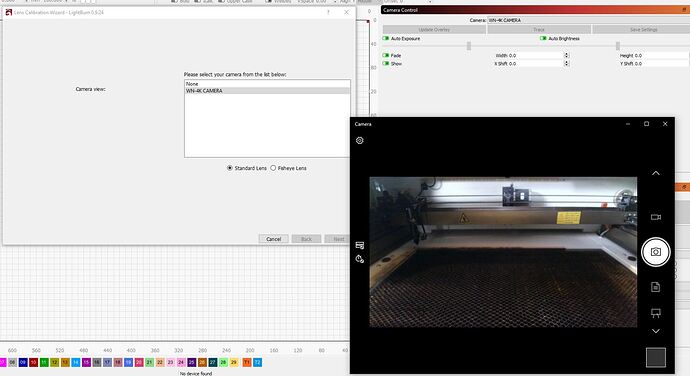 Would you be able to advise us on what to do?