Hi Lightburn community,
I own a Chinese 600x900mm 100W CO2 laser and have a lot of problems since I started to engrave photos on granite and on tiles.
The laserhead jumped sometimes a few mm to the left or right.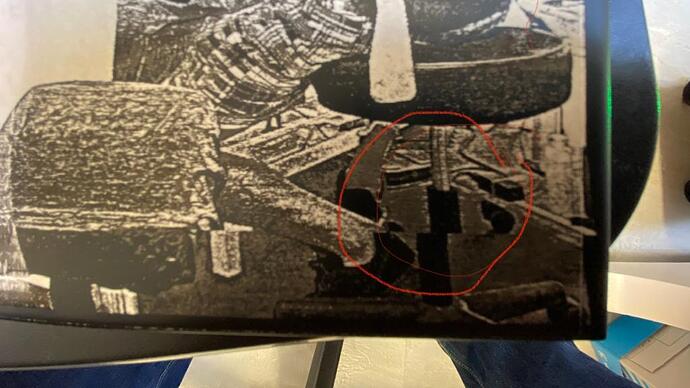 My equipment works with Lightburn in combination with a Cohesian laser board and Smoothieware.
After changing various settings in Smoothieware and checking the hardware, such as belt, attachment of the pulley and mounting of the laser head, I decided to upgrade the X-stepper motor with a type with higher torc and current and an external driver. (driver setting: 1.5A and 1/16 microsteps)
After upgrading the problem was pretty much the same.
But now I have an even stranger problem…
When I engrave characters, the x -position shifts 'nicely' to the left from the beginning to the end of the process.
The character A almost looks like a cursive character.
To show this issue, I made the following sequence; burnt a circle, fill & line character 'A' and burn a smaller circle in the middle of the first circle.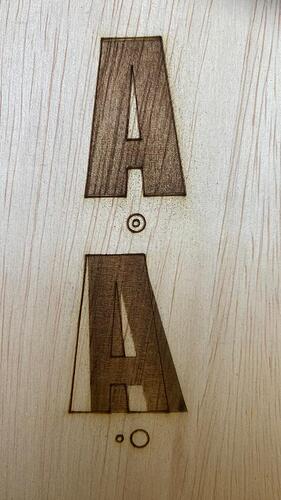 The shifted x-axis is only visible when using horizontal fill (0 degrees) and almost not when fill with 90 degrees; vertical fill.
I couldn't solve this problem and don't want to remove the stepper motor and replace the stepper motor again with the old one.
I hope someone can advise me or help me solve this problem…
I played a lot with the settings in Smoothieware, such as speed and acceleration, but without succes.
Thanks a lot for all your ideas and responses…
Regards,
Henk