Hi,
I'm recently purchase a Comgrow Z1 which is a nice upgrade from my tiny Ortur M1!
It's very quick, with impressive cutting results, I'm very happy with that
But I have weird results when engraving fine details although using vector files: I see aliasing on the object (especially with "negative" details: engraving around the element). I don't know if it's an hardware limitation, an hardware issue or a setting to change in Lightburn.
On this picture, you can see on the left a test form the Ortur, very smooth, and on the right the result on the Z1: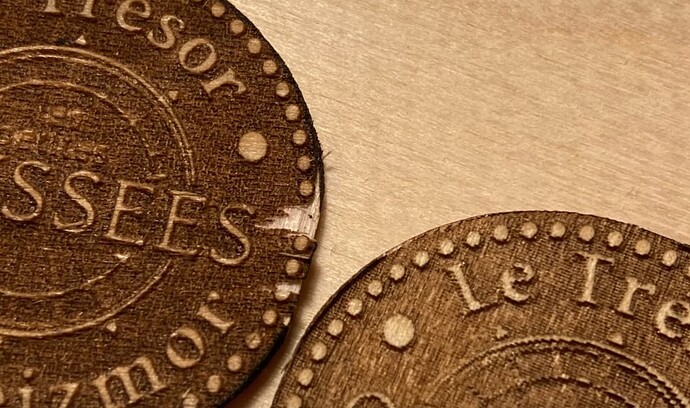 I use a higher speed on the second one, but the effect is still visible on a similar speed (with less laser power). The other settings seems to be the same, including the space between lines (0.1mm).
And my file (.ai) as a ref:

Do you have any idea of the problem?
Thanks in advance
Arthur