Always one step forward and steps back…
I recently installed a RECI 80W tube in my 1400x900 machine. I've also upgraded my power supply and added a dedicated 36V supply for the drivers. I also added an aluminum extrusion to the gantry and it's far more rigid now.
Many aspects are improved now. But I have an odd issue when engraving. I make control panels and some text is only 4mm tall. Pretty precise stuff. I was getting good results before the upgrades.
Now, the thickness of engraving on the Y axis is more than on the X axis.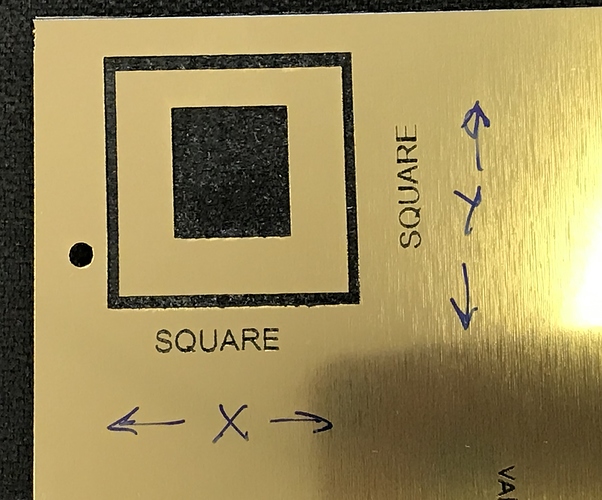 When I cut letters in X axis, the horizontal parts of the letters are narrow (see the E). When I cut in Y axis the vertical lines in letters are narrow.
Also evidenced in the engraved square, sides are more narrow than top and bottom.
Any suggestions?
george