I recently purchased an Atom stack A10 (X7 Pro) and while I'm impressed with the 10w laser I'm struggling with it's accuracy. I had an old Emblazer v1 and that was much more stable. I've spent hours trying to adjust the belts and eccentric tensioner wheels but there doesn't seem to be any combination that doesn't have an issue. If I make the wheel too tight, the motors skip steps, this occurs at almost any speed. If I make the wheel too loose I get wobble at speeds over 1500mm/min (25mm/sec)
See Image: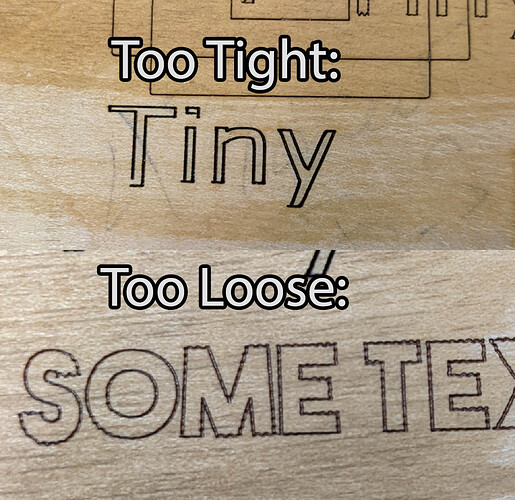 There doesn't seem to be a sweet spot where neither of these issues happen. I tried lubricating the rails but that didn't change anything. If there's anything left to adjust please let me know.
I'm open to upgrading parts of the engraver but I don't know what would be most effective.
New wheels?
New belts?
New stepper motors?
For upgrading stepper motors what all do I need to consider? The current ones are labeled nema17 42bygh34h y 27d
How can I tell how much power my board has to drive motors? The board is labeled Laserbox ESP32 1.0
Any help would be greatly appreciated.