I read about this on another post 6 months ago. I'm curious if this feature from rd works backlash reapy has been implemented as the optimization settings already or if it has yet to be.
At the moment I can not get light burn to perform accurate vectors. There is 1 step on some curved paths at the end of cut.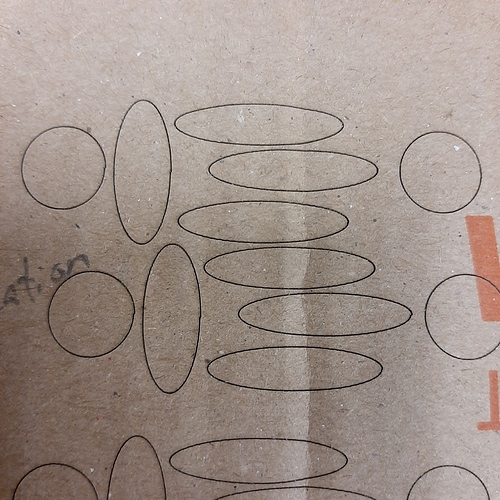 I've been over all the mechanics everything seems to be good it is a th in thunder 24.
Thunder advised me it would be a software issue as it dosnt happen on every circle. More interesting it happens on the same circles each time regardless of sizing scale or location on bed.
Having loaded rd works it appears backlash reapy is the cure. I tried all the various optimization settings in lightburn to no improvement. I really like lightburn so far an already miss a lot of the features having to learn rd works. I hope there will be a fix!