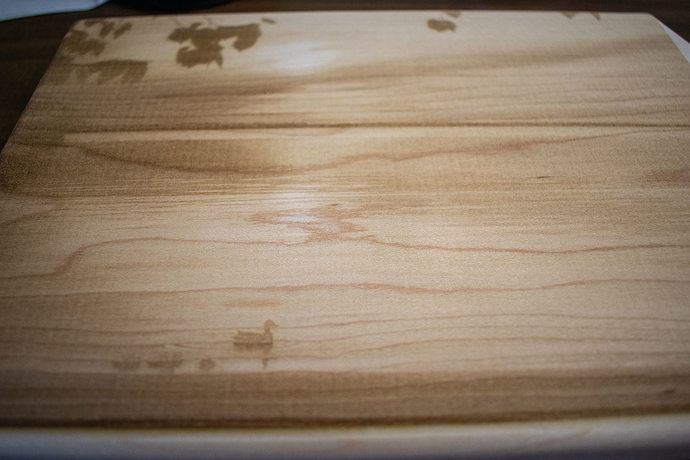 I really need to figure this out. Tightening / loosening the x axis belt doesn't change anything or seem to have any affect on this at all. Changing speeds / power doesn't affect it. The lines match up perfectly with the teeth of the x axis belt. My lenses and mirrors all appear to be seated and not vibrating or moving around.
My next guess is it's the pullies or the x axis stepper that connect to the x axis belt. They don't appear to be loose or wobbly though. If it's not either of those, then maybe it's the linear rail or bearings sitting on it? The head is solid and doesn't wobble around when I move it. The linear rail isn't visibly scored or messed up.
Any ideas? Does anyone know of a better place to go to post issues like this for general co2 laser stuff? How about the most effective way to pull all of my hair out at once?