Bonjour la famille, j'ai un souci comment paramétrer la surface de travail à l'origine?
"Hello family, I have a problem how to set up the original worksurface?"
And what is the problem, exactly? We are the folks from LightBurn and this is the LightBurn Support forum. Is there a question or some issue that you are having, getting LightBurn to work as expected?
I see the message "data is outside the working area" reported by RDWorks. What are you trying to do and what is or is not happening when you get this message? Do you get the same result when using LightBurn?
Ma Machine a un plan de travail de 600x400 , mais maintenant lightburn le voir à 380x300 pareillement pour le logiciel Ruida malgré les réparamétrages que je fais.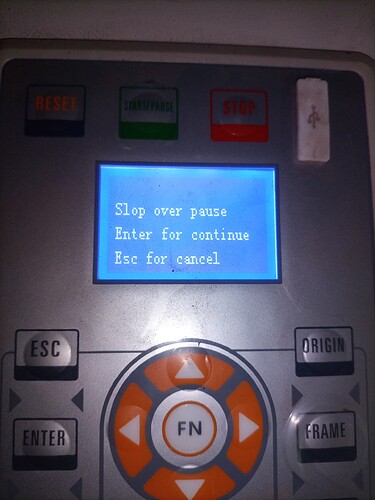 This topic was automatically closed 30 days after the last reply. New replies are no longer allowed.