So I've been having a problem with lightburn. I originally contacted Omtech. After working through the issue several times with Omtech, they ended up sending me a new machine. Now, it's a new machine - same problem. The issue is that even on low settings, it is burning through the wood. I have an Omtech CO2 laser.
Here's what I'm trying to burn:
And here are the power settings per color.
Finally, here's the end result: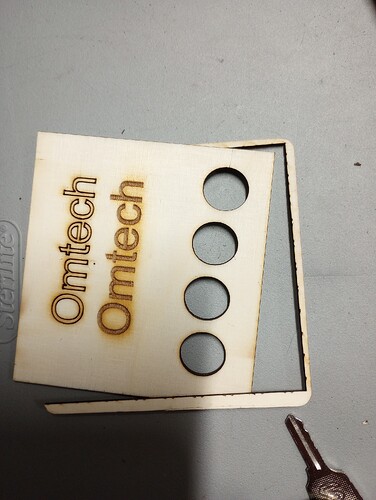 So you'll see, even on 20% max power, it cuts straight through the wood.