I realize the title may sound redundant, but what I mean is that the sample graphic used for calibration gets internally out of alignment… see below: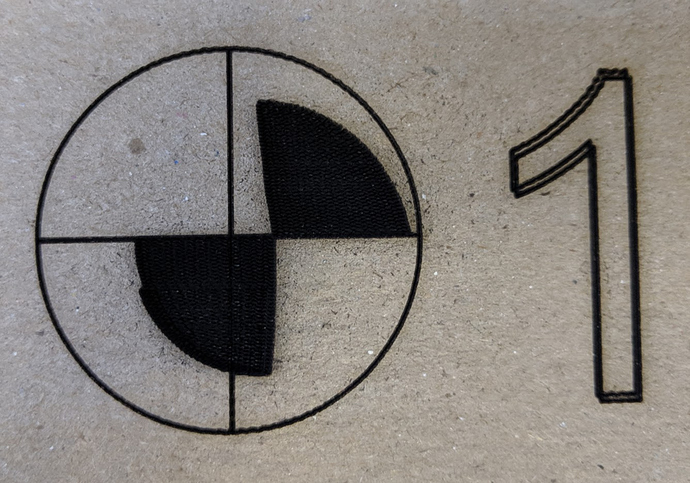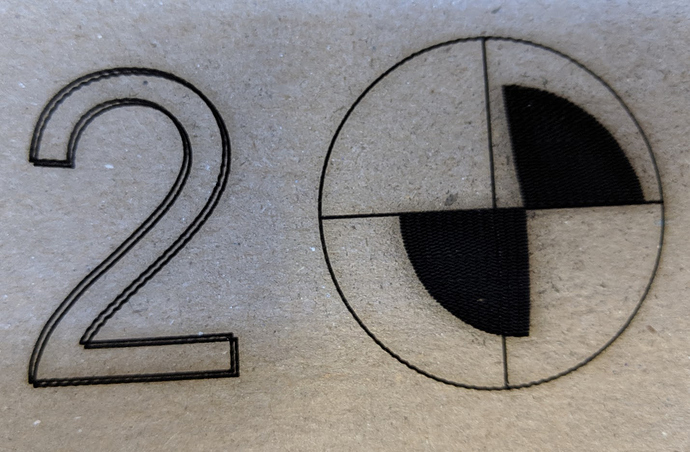 Now the fill pattern I think I saw a setting about adjusting for the raster scanning being ahead or behind of where the laser fires… though as you can see they are not consistent.
But then the second thing is that you can see the 2 outlines of the numbers are slightly off.
Could this just be slop in my system?
The weird thing is I just finished the alignment wizard but using the lines in the circles, not the fill portion and it seems to be spot on.
I might suggest removing the filled portions from the test pattern as they don't seem to be required and they take up time.
Any thoughts about the weird alignment though?