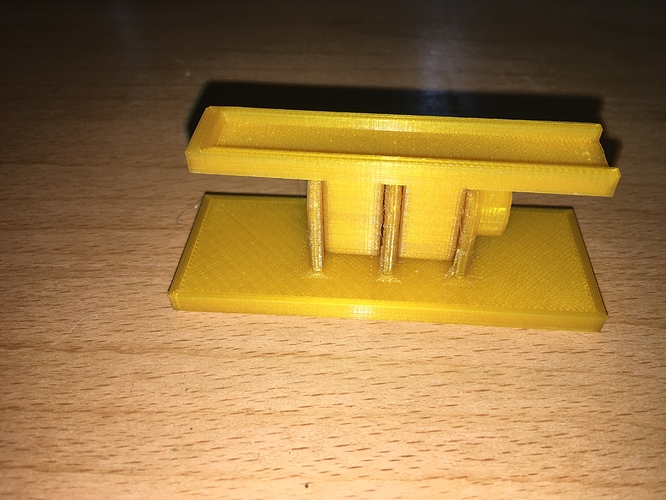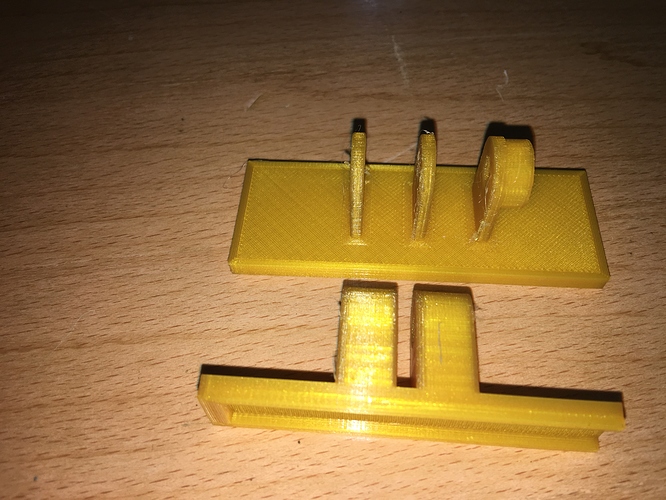 The attached photos are of a camera bracket created from a Thingiverse contributor. It's gold PLA plastic and came out rather well. The holes are somewhat elongated, but that's not a critical consideration. No bolt or nut included, nor is the 3D printed knob, as they are more or less optional for ordinary operation. The bolt is either M6 or 0.250" diameter, 35 mm length or 1.5" approximately.
The design is questionable, in my alleged mind, as the layers of the print are perpendicular to the narrow fins on which the camera base is constructed. Any firm pressure on the fins will snap them off, but if one is cautious around the mount, it should hold up well. Wider fins would be stronger and certainly a better design choice. I'd rebuild it from the ground up, but I'm re-using the acrylic mount I had constructed previously.
For those of you without 3D printers or access, this may be a good choice for your camera.
Ten bucks, US shipping only included.