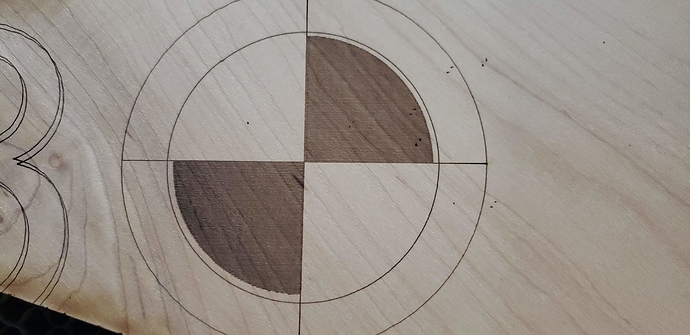 LightBurn 0.9.06
LightBurn camera, 160 degrees, 32" above bed
Ruida controller through ethernet
Win 10 64 bit
I've gone through the calibration process 6 or 7 times now on a machine with a 1400 x 900mm bed. It has been a very trying experience each time. I've got the same result each time as well. That is I get decent accuracy in the corners, but a non acceptable result in the center which is off by somewhere around 0.0625" to 0.125".
Is there a way to tweak the results without going back through the calibration process? Is this more a result of camera lens or camera alignment? The camera lens calibration has been very problematic for me. I've tried placing whiteboard over the honeycomb, and not placing it down. I've also watched the official youtube video.
Any suggestions for a larger bed like this? I've read some of the tips/tricks. I really need better results in the center.