Also, I am having an issue that my camera is still slightly misaligned.
(Having issue with the soft origin setting at the moment too. Maybe related ?)
I have used 400 for the alignment settings, but I get a funny black stripe on the right side.
and moving -50 was not enough to get the picture all the way into the bed grid.
At set up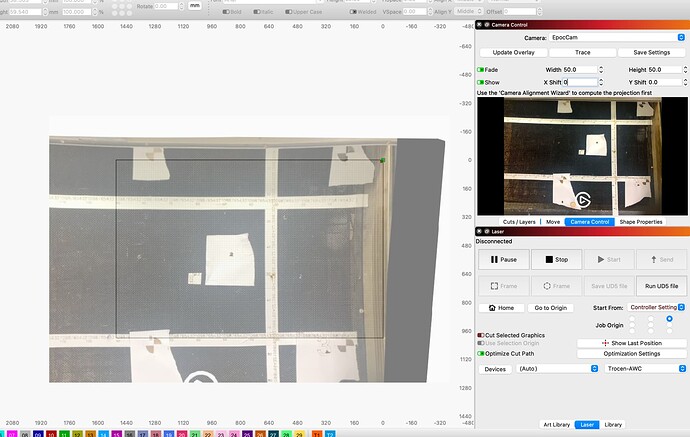 Cam looks ok, but the overlay is nothing near it … any ideas?
After ajustemnt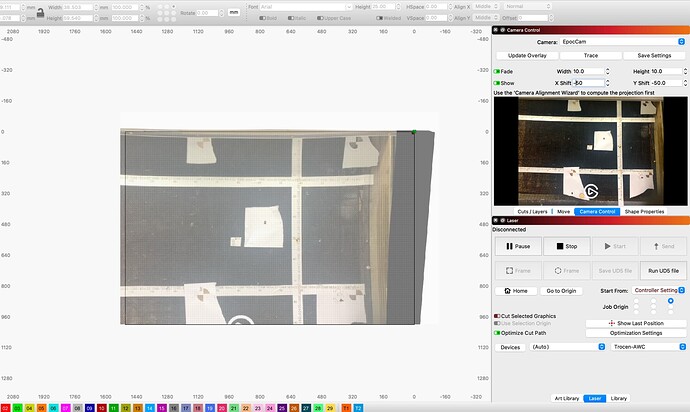 PS: macOS Big Sur, Version 11.5.2
Many thanks for your time and support.
Very much appreciated