I created a camera mount and uploaded it to Thingiverse here is a link:
https://www.thingiverse.com/thing:3494131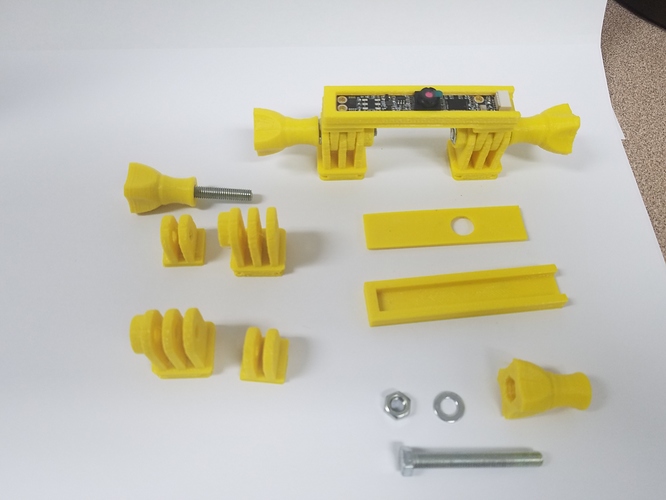 Nice design and printing work!
thanks for this,camera is my next purchase
Printing it out now. Looks great!
Great idea! For those without access to a printer, could you make these for a fee?
I can print these for those interested.
Thank you so much. I printed this and am using it!!! Nice work.
Anyone in UK that would be able to please print one for me?
How much would you charge to print this camera mount?
15-20 shipped, i have two printed. All you need is to add the bolt and nuts.
Thanks for this design, printed and used it for my Nova 24 camera that I installed yesterday!
Which camera did you go with? My Nova 24 should be here in a few weeks!
I printed same one, just needed to get the screws.
I went with the 60 degree, mounted with double sided tape on the glass nearest the front of the laser.