Hello together!
I have a 60W Red/Black CO2 Laser from Vevor and want to Setup my Camera.
I have a 160C 5MP USB Camera with manual Focus…
I already have calibrated the Camera Lens throug Lightburn.
(I adjust de Camera Focus Ring before, so that i get a clean nice picture…)
So thats worked fine, but after this i want to setup the Camera alignment,…
So i entered the Material Thickniss, and my Engraving Values and lasered the Test File on cheap plywood.
After that i should take a picture and should see the 4 corners… but at this time the right Picture is always black…
I already rebooted my PC, reinstalled the Camera … in the left i can see the Pictures from the Camera but in the right there is nothing than black.
For better understanding of my bad English skills (sorry for that) i attached a little Screenshot: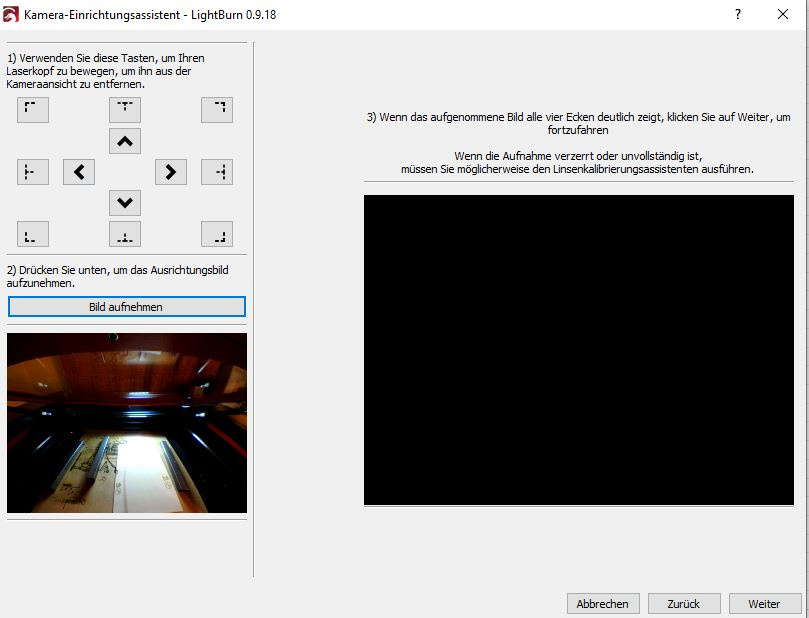 Can somebody help me please, and tell me what i makes wrong here?
Thanks &
Kind Regards