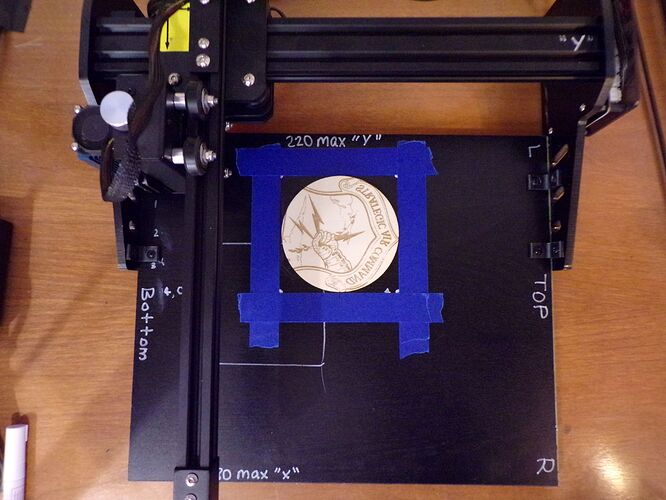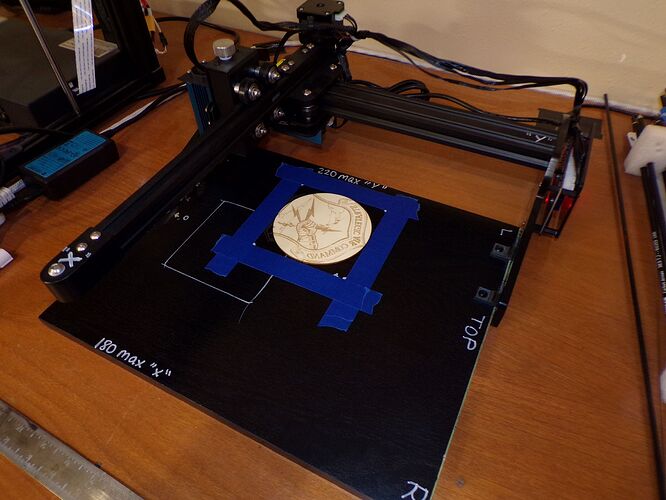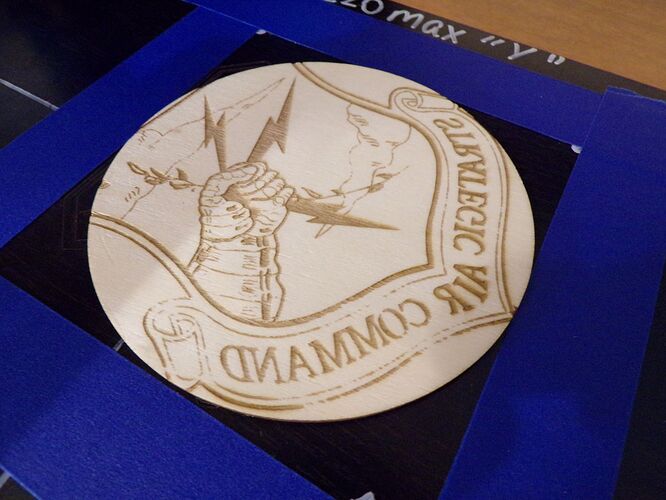 I come from 3d-printing, so it seems natural for me to want 0,0 to be home. And yet, from what I can figure out, this thing homes to 0, 220.
Can I invert the "y" axis so that home is 0,0? Is that even going to help me, because you can see where lightburn thinks the "Top" and "Bottom" are.
I'm confused about what it is looking for. Image preview shows that this coaster should burn normal, but it actually burned mirrored.
So I know that my Origin is wrong in settings. Starting at "Home", I burned dots on the jig board every 1", to try and figure out where to place a coaster to make it burn centered on the coaster. Changing the Origin probably won't affect that, though, will it? Dang it. Seems so confusing.
Jinsoku LE-1620 Portable 5.5W Single Arm Laser Engraver