Hi, I hope someone can help me out on this.
I'm new in this (using a laser cutter, as well as Lightburn) and I can't get my Sculpfun S9 cutting. Is there something I have to take into account? Or maybe some certain settings I need to do?
(in the screenshots you can see what the settings are now)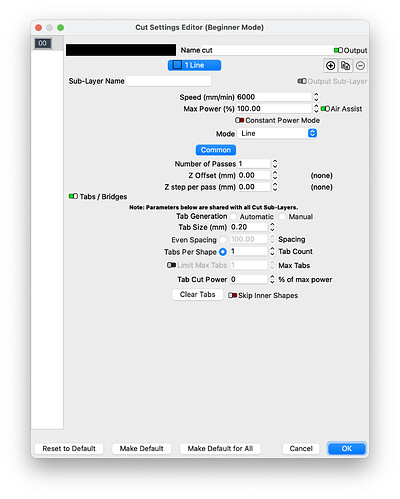 Thank you so much for helping me out on this!
Best,
B.