Hello
I'm loving Lightburn in general, but I am just pulling my hair out with print and cut to do larger pieces than my laser would do at once. I've watched a bunch of tutorials, practiced multiple times, and even written out a step by step checklist to make sure I'm doing things consistently every time. The problem is that I can never get it line up, and trying multiple times gives me different results every time.
Basics -
Ortur Laser Master 2 Pro
Lightburn 1.0.04
Windows 10
Steps I follow - very similar to the LB youtube tutorial on print and cut
Create a master file with the full image
Add crosshairs onto the image for alignment
Create a rectangle and use "cut shapes" to split the image in half, including crosshairs
Copy each half (including crosshairs on both images) into top half and bottom half files
Cut bottom half successfully
Open top half file
Use the LB move/fire functions to align to the first crosshair
Use print and cut wizard to set the first target point from the origin
Use move/fire to align to the second crosshair
Use print and cut wizard to set the second target point
Select the "align outputs to targets" option — I've also tried the "…(no scaling)" option, but I don't think it should matter
Start the cut
Results:
I have the "top half" file redo the targets to ensure alignment before proceeding.
Usually one of the two targets lines up perfectly, but the other can be wildly off, the most extreme I've seen is 10mm. When I get a bad result, I stop the program and redo the print and cut wizard, sometimes I can get acceptably close on the second target (~.5mm), but no matter what I never get the same result twice in a row, and it's never been exactly on.
See images below - in this case I tried three times and the top target was always on line. But as you can see, the bottom target misaligned by 6mm the first try and then 1mm the second try.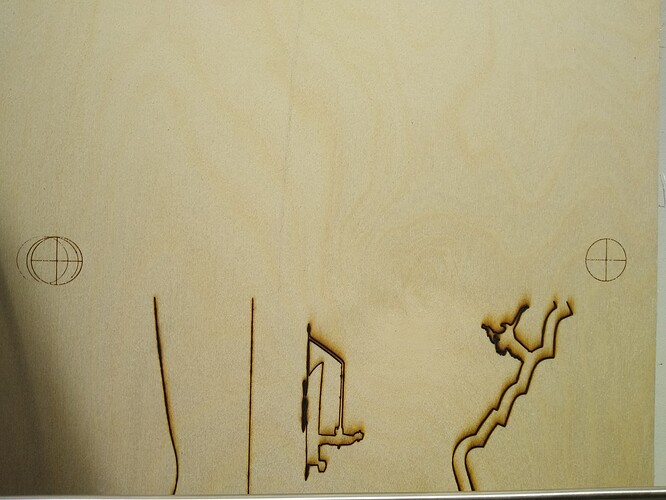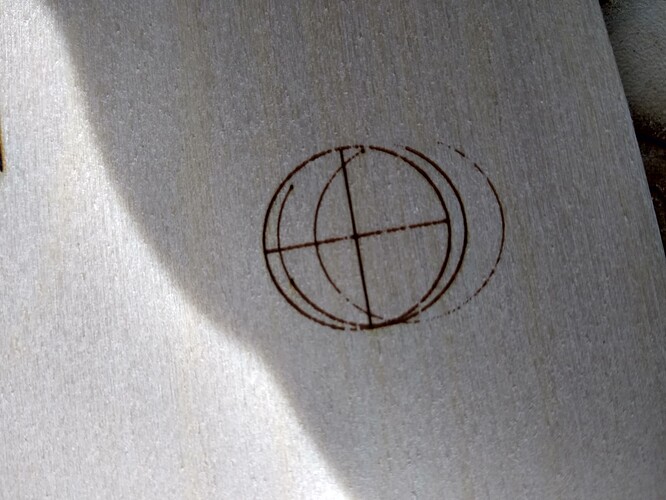 Any thoughts/tips/troubleshooting I can do in order to get better (or at least consistent) results? I really want to keep doing bigger pieces, but the effort required and the results right now are just not worth it to keep going.