Well, with this covid crap going on we sure do order a lot more stuff online and have it delivered.
Add to that the fact that my wife is doing some "redecorating" and ordering a lot of stuff and it all means that I seem to be perpetually buried under a metric buttload of cardboard.
A few days ago I was wishing that I had some little bins for temporary storage and sorting of some small parts and I looked at that growing pile of cardboard and figured… "why not?"
I know there's "box making" places online where you can just enter you desired finished size and it will spit out an SVG for you but I thought it would be more educational to have a go at it from scratch so I thought about the geometry of it for a bit and drew up a little bin. It came out pretty good for a first attempt and didn't really take very long. It'll be easier next time.

Anyway, little boxes from big boxes. The lbrn file is set up for 3mm (0.12") thick cardboard. I did one for 6mm cardboard as well.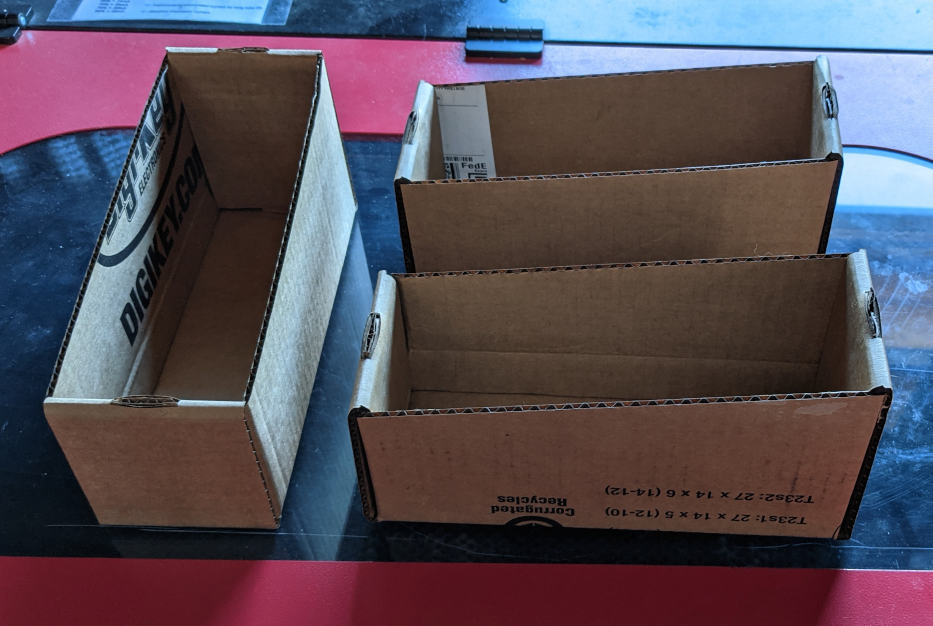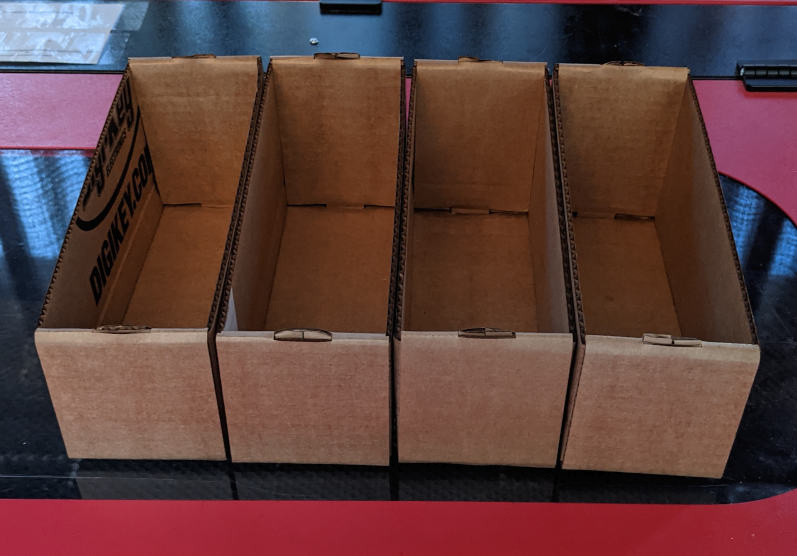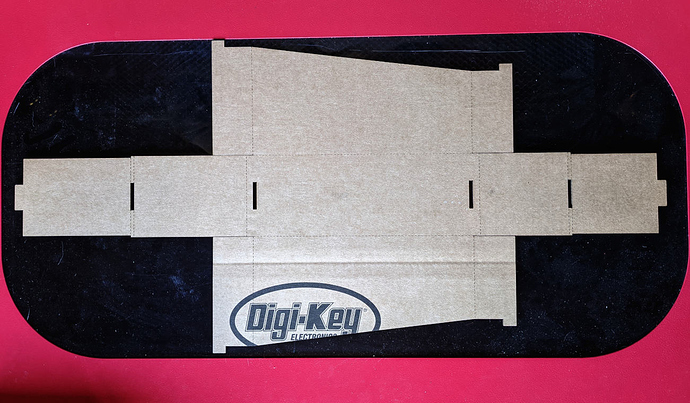 storage_bin_3-8-thin.lbrn (23.9 KB)