When burning an image, I would expect the carriage to move back and forth always at the same speed and turn the laser on and off when needed. What is happening is that it is moving back and forth at a constant speed most of the time, but when turning the laser on it suddenly slows/stops and then returns to the same speed until it turns the laser off.
The result is that the edges of my images are more burnt than the interiors, giving a bit of an outline. Not a bad effect in some cases, but not what I would expect either.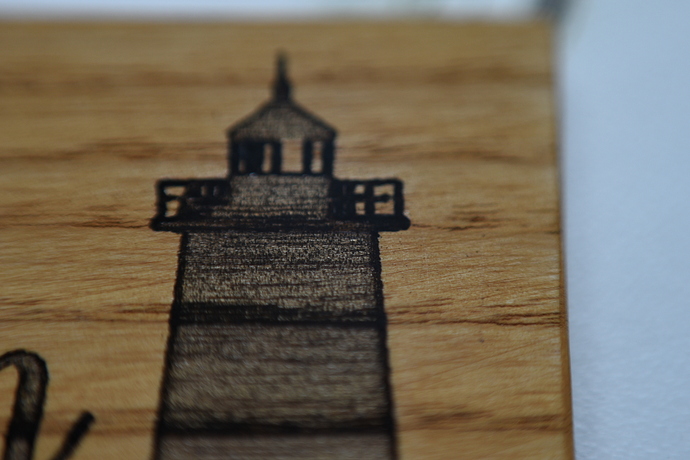 Am I missing something really obvious?
Using a cheap 3w Chinese laser with GRBL flashed, GRBL-M3
$$
$0=10
$1=25
$2=0
$3=0
$4=0
$5=0
$6=0
$10=1
$11=0.010
$12=0.002
$13=0
$20=0
$21=0
$22=0
$23=0
$24=25.000
$25=500.000
$26=250
$27=1.000
$30=1000
$31=0
$32=0
$100=80.000
$101=80.000
$102=80.000
$110=5000.000
$111=5000.000
$112=5000.000
$120=2000.000
$121=2000.000
$122=200.000
$130=5000.000
$131=5000.000
$132=5000.000