Well, I downloaded the 0.9.06 appimage and ran it. Lighburn opens and runs fine. But if I click" Help > Check for Updates", I get a network error message. I'm not sure if this error is new for the latest version or if it existed in 0.9.04 also. I don't think I ever clicked it in 0.9.04.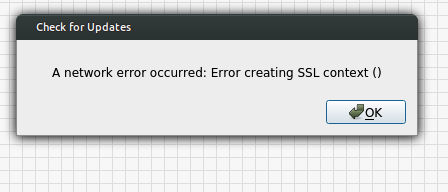 Also, I assume there is supposed to be a splash screen of some sort that displays for a few seconds when LB is started. I remember there being something when I used win7.
But since I've been a Linux Mint user (currently 19.2) I have never seen this screen. What I do see is a narrow outline of something that appears for a few seconds just before LB opens. The outline is there but the contents are invisible. You can see it (barely) in the screenshot below. Didn't work for me in 09.04 either. Neither item is a big deal, but I thought I'd mention.