Hello everybody!
I was wandering if anybody knows what should I do?
I have this "flexible pathern"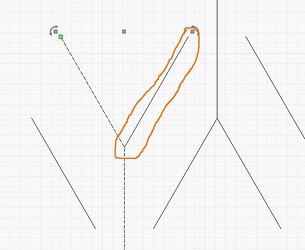 And I think I need to connect this together. I don't think connecting 3 nodes (3 lines) together is possible - is it?
The problem is, that when it is not connected, the laser is cutting it somehow strangely.
It jumps from one place to another. I understand if it is the "fastes way" but sometimes it jumps in a way that it just can't be faster. Like here: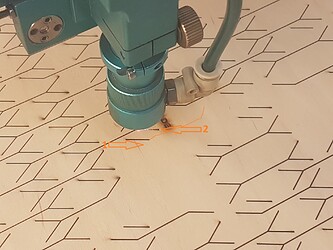 First it made the short line numb.1 (above the arrow) than I would expect that it will continue as I draw the orange line, but it stopped and jumped to the other line numb.2
I just don't see how that is good. It happens quite often, so I think if I could solve this somehow, it could save a lot of time.
Any ideas?