Good morning everyone!
Does anyone know what I'd need to do to convert this head to accept a 1.5" lens? (photo attached)
I assume all I need is a shorter lens tube and of course a 1.5" lens.
I have contacted the manufacturer and they say they do not have the parts I need because all of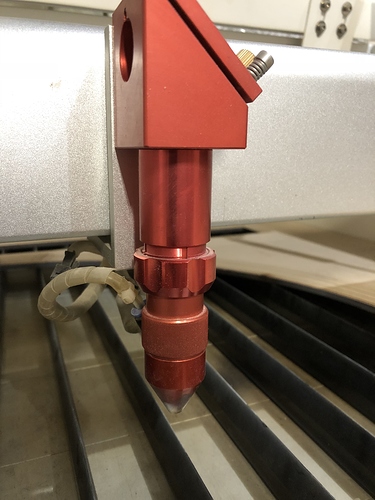 their machines accept a minimum focus lens of 2.5".
I do know the lens tube is 24mm outside diameter. I have done some google searching and I cant seem to find tubes for 1.5" lenses…am I missing something here??
Id appreciate any info you may have!