Hello,
I've assembled the Y400 lasercutter from Further Fabrication that uses a Ruida controller. I'm still in the early stages of fine-tuning it. Currently, I'm facing an issue where the corners are getting cut off, and my circles appear with some straight edges.
Here's a picture for reference: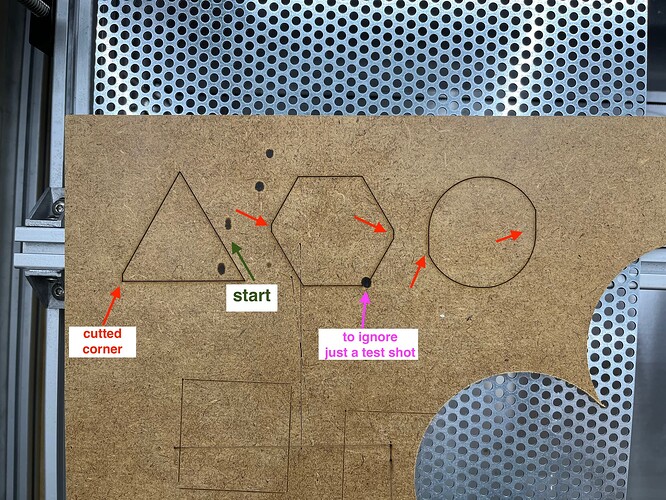 Any idea how I can fix this?