Sorry for another post asking about correct camera, but I'd like to confirm before I buy.
I've got a black and red Chinese laser 60w 700x500
Mounting distance if placed on open lid (yellow x) is approx 710mm depending on enclosure I create or copy.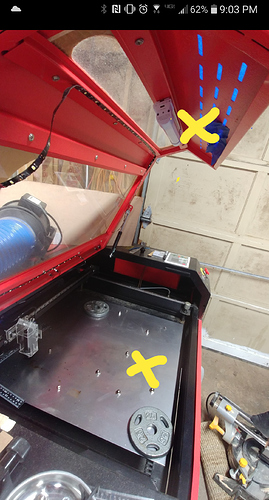 My calculations indicate I could use the 90 degree camera, as min height is 500mm.
My main reason for asking is other posts for similar machine have indicated issuing the 120 or even the 140.
On a side the easiest camera mounting position would have the camera not directly over the middle of your bed. Is that a major problem.
Thanks for any guidance.