So I wanted to mess with CoreXY in Marlin and having had success with Lightburn on the K40 running Marlin I figured what the hell, why not? I found one on Thinigiverse, and decided to upsize it. Well, then nothing worked. So with Fusion and Lightburn I re-made all but a few parts out of 3mm MDF just to test and try and fit. I can probably ship my Lightburn file off to get them cut or milled too.
Getting started: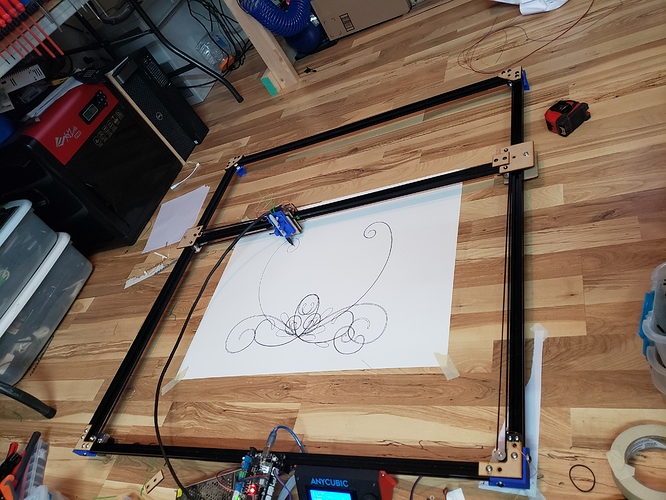 Letter paper for size comparison: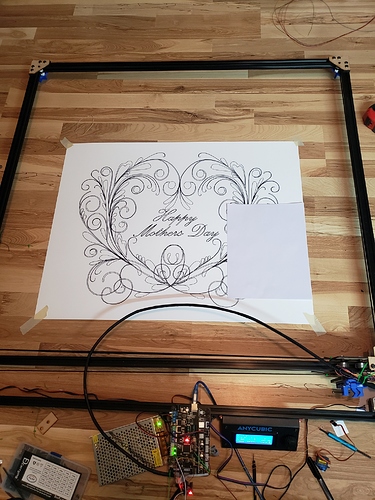 The result is with the kids now to be colored in for their mother.