Hello Lightburn users,
Here is a very strange issue I'm facing…
Here is a photo from a cut I'm trying to do.
It is just an extract from a much more very intricated cut made in cardboard.
History of the issue:
Firstly, some cut were difficult to remove, because a very tiny length of cardboard was not cut properly.
Then, I try to add some overcut without success.
Then I took a very small part of the whole design, and I tried to reproduce the issue.
Here is a picture (Cut are 3mm x 3mm, very small !)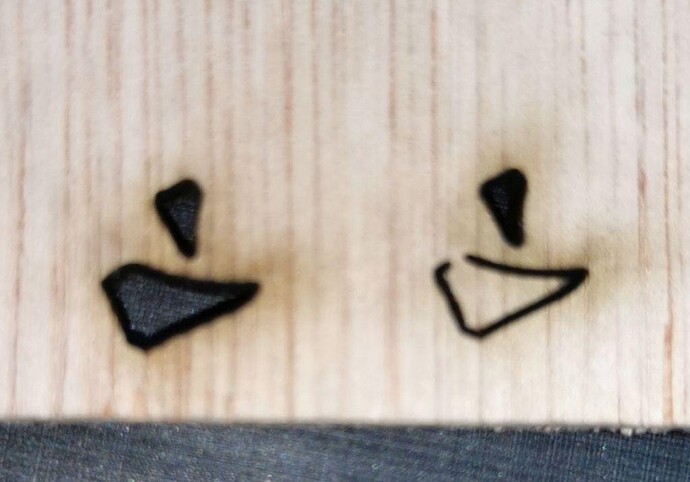 Left cut well, but right didn't !
Guess what is the difference ? (Speed, power are then same, wood, geometry. There is 10mm between the two cut start maybe)
The ONLY difference is when I start the cut with job origin on Top Right, it is OK. But when I start bottom left, a small piece of cardboard or wood is NOT cutted. Some other job origin works, some others does not. I did not test everything !
I'm using release 1.2.03
How can it be possible ?