Da Vinci Swing Bridge, The bridge would swing across a stream or moat and set down
on the other side.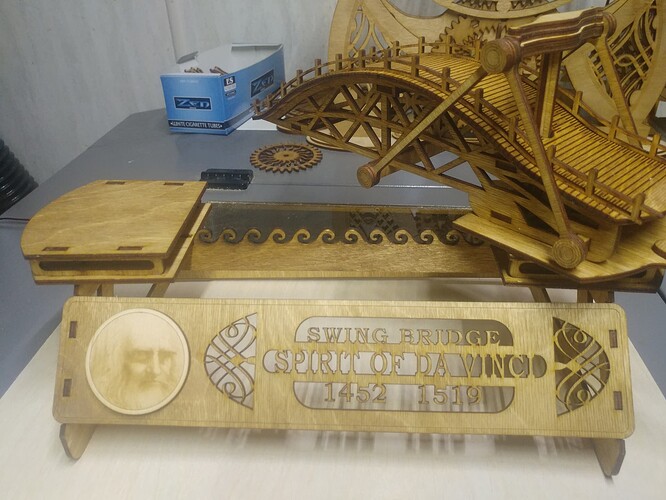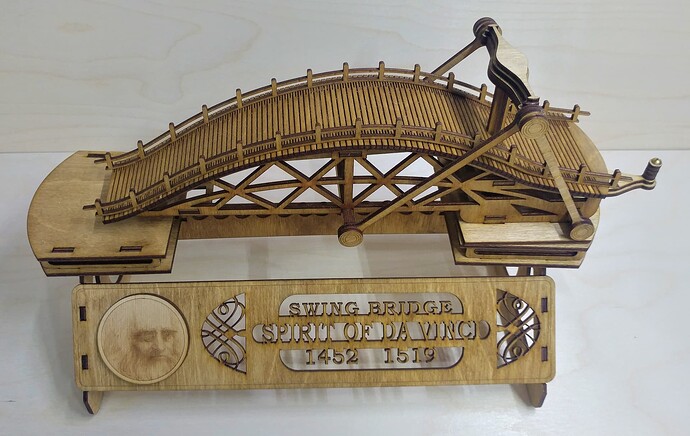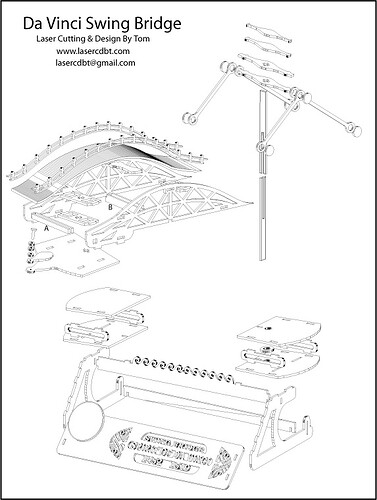 That's a lovely bit of cutting and the finish on it is really fine. Nice work, thanks for sharing!
Wow! I love the use of laser kerfing for the walking surface. Very intricate and packed with great laser joinery.
That is super rad! I love that while it looks super complex, some smart choices in layout really reduces parts count.
Thank You, I have limited patients when putting things together
Love it… excellent job as always.