Hello!
I'm having some issues cutting pieces. When I use line for cutting a material, sometimes the start point and the end point is not the same, so the cut is not good. The difference is of a mm o so, I also tried to use 2 different operations, but the result is quite strange.
I'm using a Black/Red machine with a Ruida RDC6442S-B.
Attached are some pictures to explain this error.
This is the result, using a close line:
Cut1|690x388
I Also tried using lines + close lines to make the rounded corners:

And this is how I did it finally… having a similar problem, because the last cutting line was not in the same place:

And here it's the result… as you can see… It's not aligned: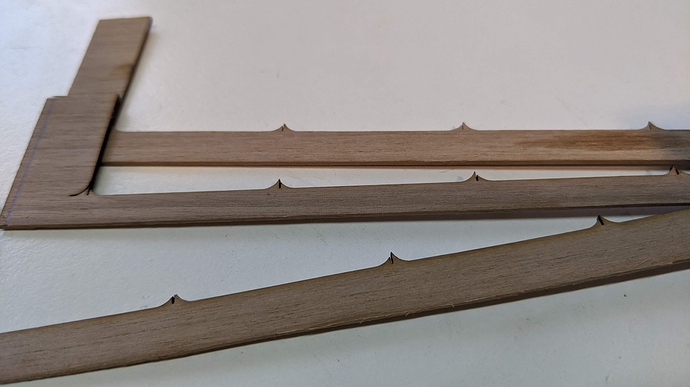 Thanks!!