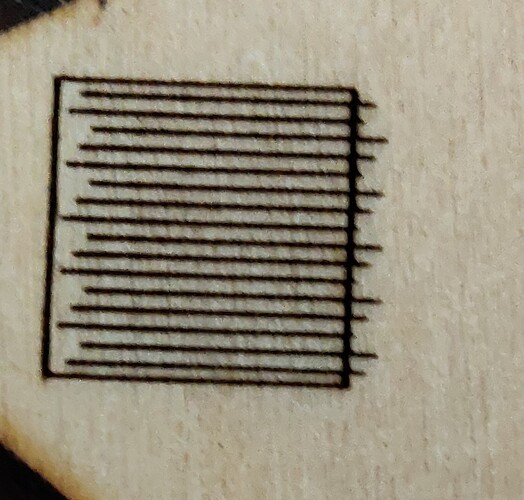 When I do a test square all lines in 1 direction during the fill but I get the result in the image. The starting point is not always at the same spot. I did try it with overscanning on, but the result is the same. I did also try the fill in the Y direction where my belt is more tensioned, but the result stays the same.
Does anyone know how to prevent or fix this?
I do use a Neje 40W laser on a anet a8(3dprinter) with an skr1.4 turbo board.