Hey Everyone!
I have an little issue with my lightburn (test mode) and the Ortur Laser Master 2 20w.
The picture should give you more information about my problem than words.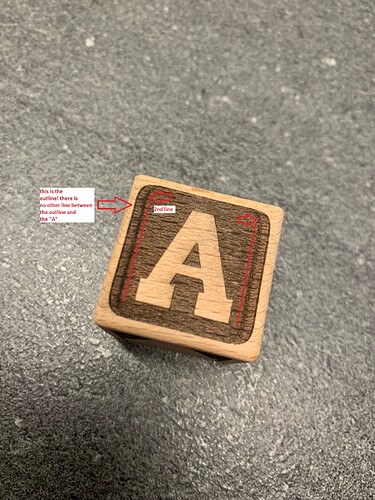 Near the outline of the form is another line with the exact form of the outline of my object. on both sides.
But between the "real" outline and the letter "A" is no other line.
Any ideas where this is coming from?! I am struggling here very hard.
The speed / power settings are 1400mm/min and 35% power.