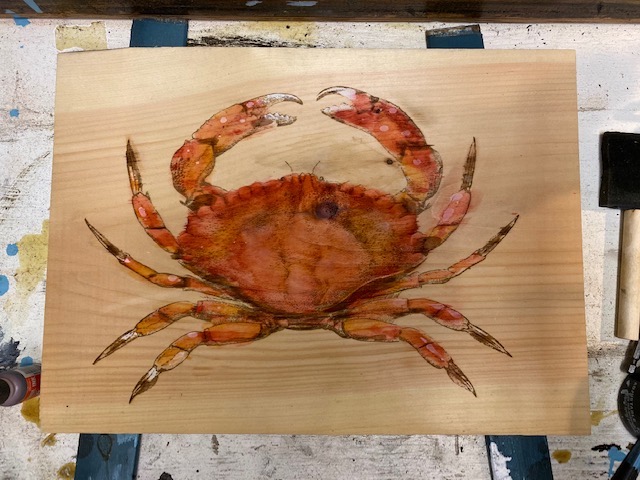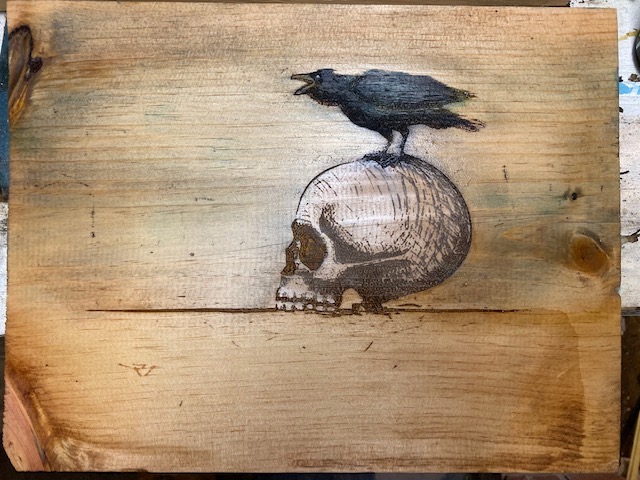 These are really nice! Are you masking before painting or sanding after painting?
Thanks! These were done on straight off the rack building lumber boards. Spruce or white pine standard stuff. No masking. With careful application of the alcohol ink, the laser engraved areas become borders, preventing the ink from spreading too much and "coloring outside the lines". Mistakes are cleaned up with denatured alcohol. These were trimmed on table saw after the photos and had the edges cleaned up. Covered with some spray Lacquer to finish.
they're gorgeous. Great job!!
@BigAlienRobot did you use markers or paint and brush?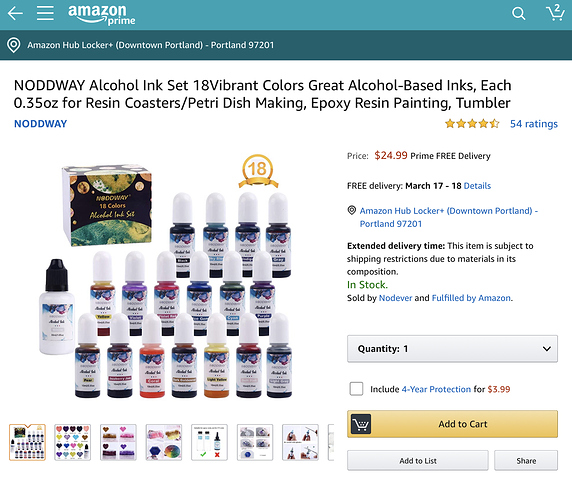 Thanx
I use brushes for small areas, spray bottles and applicator bottles like these: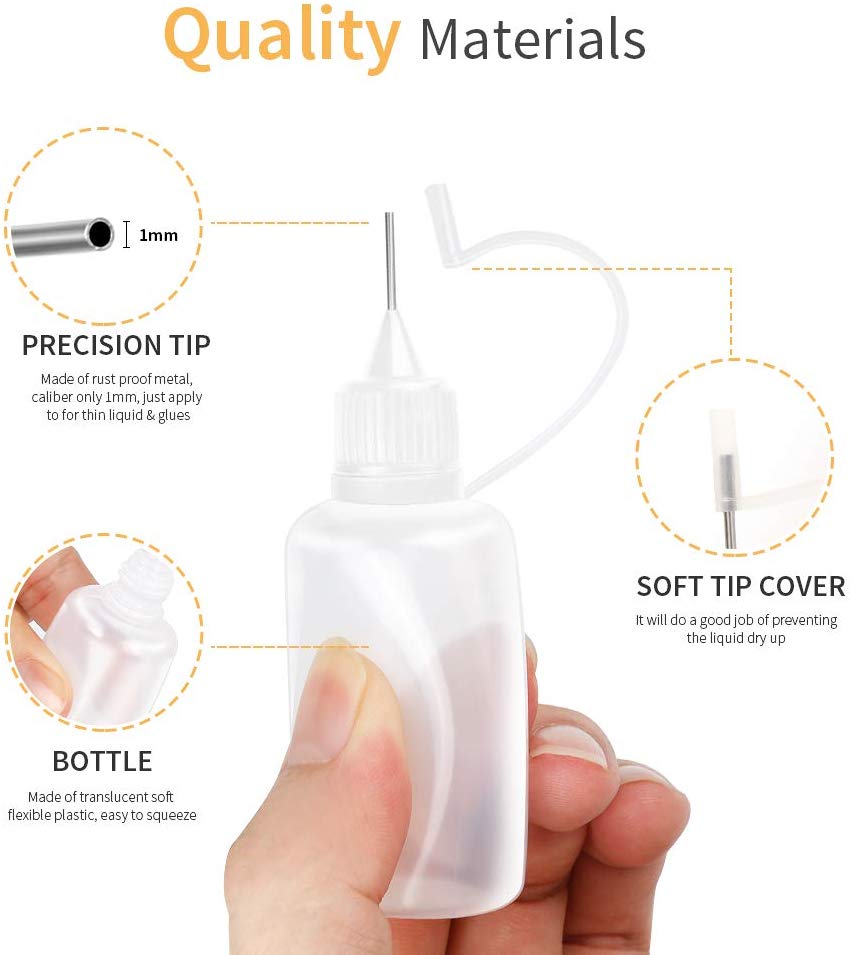 Denatured alcohol and rags are vital for cleanup and fixing areas. Alcohol ink tends to spread and absorb readily in most wood I've used it with. The results are very cool though, it's like having wood stain of every color in the rainbow available to you.
You can also dilute the colors with denatured alcohol to achieve lighter tints.
@BigAlienRobot
Super AWESOME Thank you for sharing, COLOR is one thing that CO2 lasers will not output . Regular paint is not as impressive as your technique.
Thank you so much for your inspiration. Are you a hobbyist, commercial business , artist or all three ?
Do you have a website. I enjoy and appreciate your awesome artistic creations. Do you have more pieces you can share?
Cheers
Sasquatch
@Nev very nice how big are they? Are the the size of a quarter or 0.50 cent piece?
Cheers
Sasquatch
The seahorse is about 50mm long and the hamburger is about 30 mm wide…very fine detailed work
@Nev
And absolutely beautiful!
Thank you for sharing
Sas
Really nice earrings with great detail.
Thanks Squatch!
I agree, the lack of color really started to get to me once I had a bunch of finished pieces under my belt. Those alcohol inks are great, they let the wood grain and texture remain visible but add that color that I was sorely missing. Highly recommend trying them.
Nothing on the website yet.
All three! Started about a year and a half ago and now sell in a storefront. Still working it all out but enjoying it very much.
This earrings are beautiful! Nice work! Ill have to check those pens out!