Hey Guys,
Yesterday i made a new Project for my Family, which took 6h of Engraving.
Everything worked well until the end of the Image.
As you can see in the following image:
Full Preview: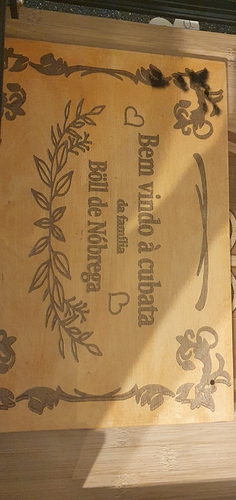 And Here you see the Burned "corner":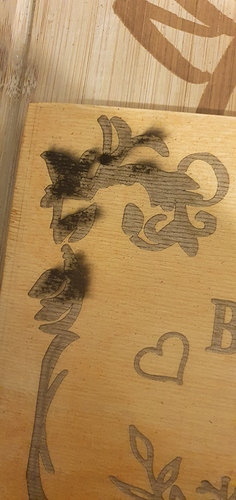 This is 9mm Plywood, i used 2700/min, 100% Power, No pauses, 6h engraving.
On second hand, i would like to know why the result seems to be "grey" instead of black?
Ive used a 300dpi png file, which i created myself on inkscape (exported as png). Image Mode was Jarvis, Number of passes 1
Here's the used image: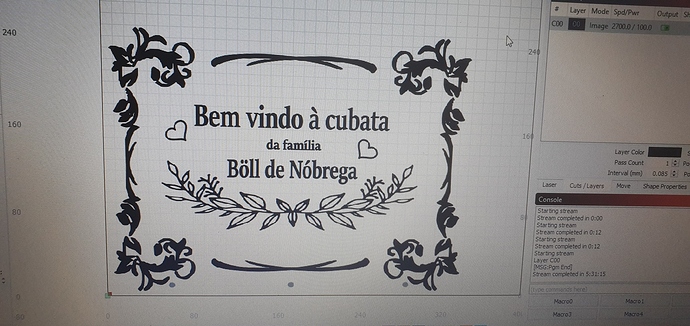 And last but not least: The size of the plywood is a din a4 paper size, is 5-6 hours for this job normal?