Had a go at engraving a screen grab of a 3D STL file using a CloudRay compound lens, on my GWeike 80 watt machine onto Birch ply.
I used the following settings. Speed 200mm/sec, Max Power 17.50, Min Power 12.50, DPI 304, Image Mode Jarvis, Enhance Radius 5, Enhance Amount 200. The settings were a bit random, but I seemed to have got lucky!
As I have some time on my hands, I'll try and get the settings tweaked, happy with how it came out though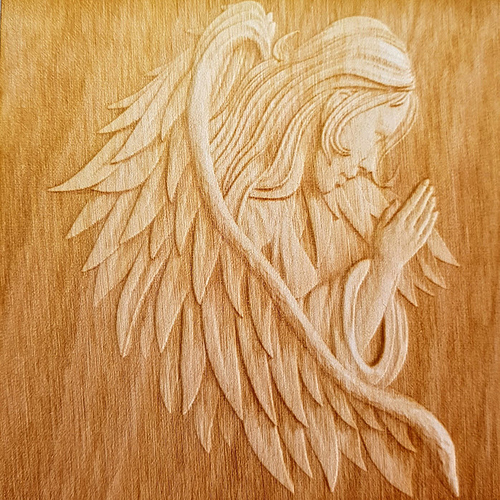 Original file.