I think this picture shows it well as the letters were painted and then as I sanded the top you can see were the sander touched the higher areas. Essentially what I'm seeing is that the areas that have a shorter engraving distance are much more shallower. We first saw this with the points of stars but now you can see it in these larger letters as well.
Any suggestions on how to get a much more consistent and flat bottom on engravings?
Boss LS3655 150w 350s/20p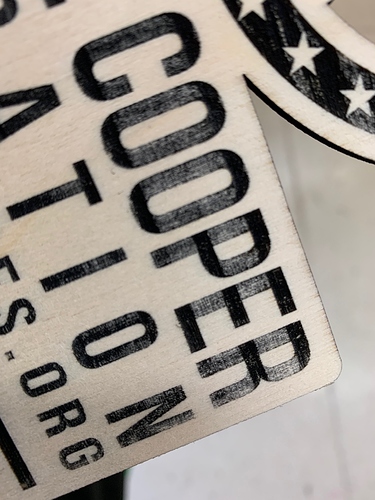 Note: This is a new laser which I am only on the second day of using. This is not my first laser though, so my reference is to the machine I had previous (also a Boss Laser brand).