Just purchased and set up my Omtech Polar. I watched a bunch of videos on Lightburn and the Polar itself, and followed the steps pretty carefully. When i was cutting the Omtech Test Card, anything under a power of 20% wouldn't cut. Do i have my potentiometer set too low? I set it to be at 20 mA while at 100% power. Is the focus off? The cutter says it has auto-focus.
Anyways, any help would be welcome. Image attached.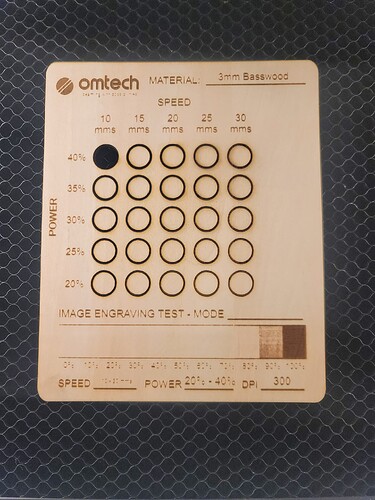 As for the WiFi part. I selected my cutters network, but it will not communicate unless i plug in direct USB.