I have a co2 laser in my shop, but today i learned one of my acquaintances has a fiber at his phone repair shop. And barely knows how to use it beyond basic operation with templates, glass removal. He had trouble importing SVG files into software, i helped him with that (by steering him towards DXF).
This is the laser he has: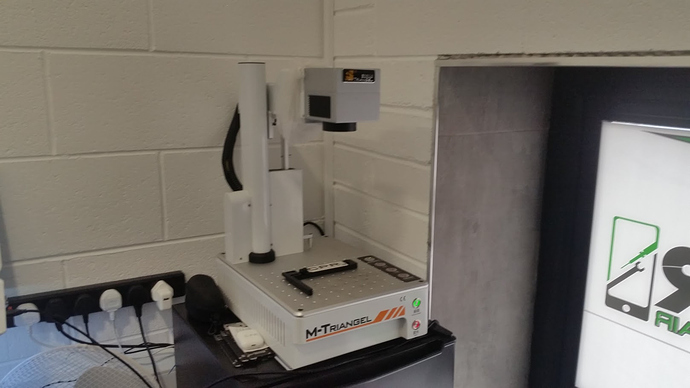 As he doesnt know anything about it besides its 20-25W, can someone tell me about it ? What is it capable of ? Engraving glass/metals ? Color change engraving ? etc. I personally have absolutely no clue about fibers.
Any good resources i should go to for very first steps in using this laser ?
Also, any other software besides supplied "Sjt Tech-Cloud" one ? I know LB doesnt work with fibers yet, but maybe there are alternatives ?
This is the software he was given by seller: