I take a new PC (Win 10 64) to test LB. No old driver was installed on this machine.
I installed BJJCZ driver out of LB.
I plug in Fiber Laser, my Computer recognize a new "USB-Device" but can´t handle the installed driver to the new device.
So I installed driver for this "unkown USB-device" by my own, with success (you can see on picture):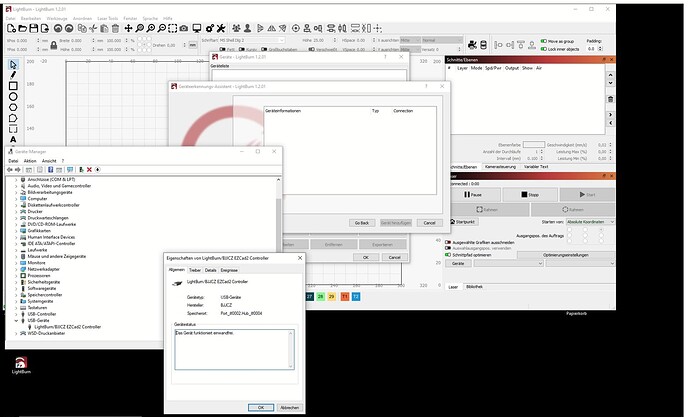 After that I started LB and choose "search for new device".
But my Laser was not found
Not on picture;
After reboot I choose manual device installation, EZcad file (I take from my other Laser PC) was taken and Laser was shown. But if I try to make anything at status bar I just can read "waiting for Laser".