I'm trying to understand how vectors are treated regarding fill operations. When I used to use lasercad, I would always convert vector to bmp before sending to lasercad for running a job. Seems that many are using fill with vector in lightburn and that seems better, but not sure how to layer/nest to get right output.
Here is a customer's image that I'm trying to engrave. First in coreldraw:

Then in lightburn: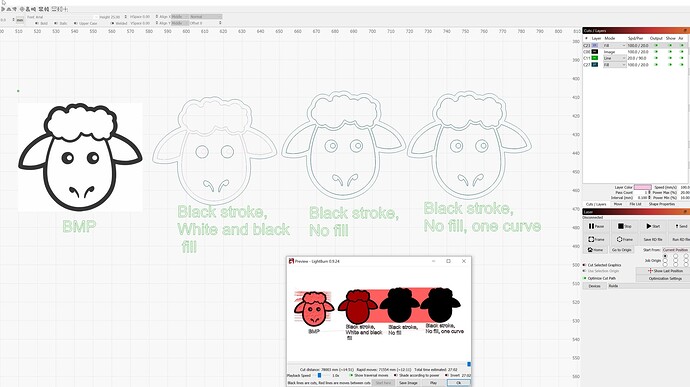 With the fill created and layered in corel, it almost works in the second from left. The eyes and nostrils are missed. When I send a nostril alone, it is understood. The eyes don't work alone or with whole head.
Is there a strategy that makes this straightforward?