Hello all,
I have an issue with the final layer, the cutting of the material is offset from the engraving and line work. The one on the left is this issue, the one on the right is for comparison. See how the cut out layer is shifted 2-3mm to the right?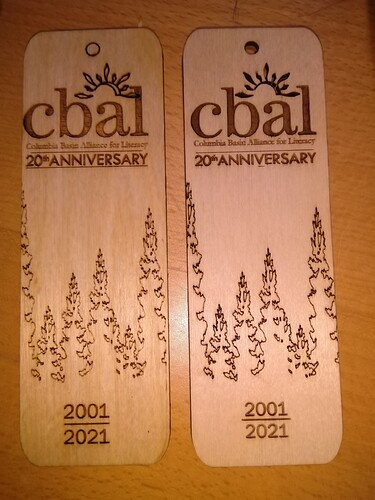 These were my original machine settings:

And I have reduced the Idle speed, Idle acceleration and the Min/Max acceleration by 25% as recommended in another post and it has not helped.
Any thoughts as to what may be causing this? The engraved words and background trees are on two different layers, and they always line up…
Cheers!