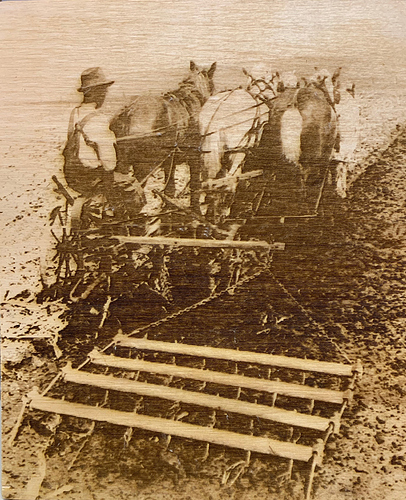 No plastic film
1/4" Baltic Birch
Speed 150 mm/sec
Power 20%
Orion 60W Ruida 6442B-C
One hour and five minutes duration, 26 megs.
Some years back I collected vintage photos of the Depression Years. I was born in January 1934, the time rang a bell for me. Born and raised on a family farm, never have forgotten my roots.
I do not often present photos on any forum etc. of the work I do.
Thanks for looking.