A friend of mine wants some custom tap handles for a few of his regulars that he has on tap. I get a few free drafts in exchange. One down about five to go.
This is my first time using my home built laser. It's a 2.5w diode. On some open builds rail. Eleksmaker mana controller.
Funny thing is I kept having issues where light burn would continue to send grbl to the controller but the laser would just turn off and motors would stop. I would have to unplug the machine and power it back up to see connectivity again. After a day of troubleshooting (thinking it was some EMI or something causing a reset - which didn't make sense as lightburn was still throwing code at it) I swapped it the arduino nano and its been running fine ever since.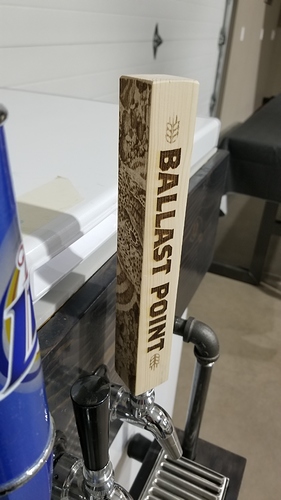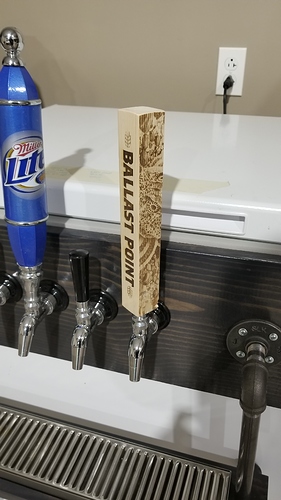 Excellent software will be purchasing as soon as my trial is up.
Neil