I'm cutting a test piece to get speeds/power I should use on 3mm mdf.
This is on a 130W CO2 laser.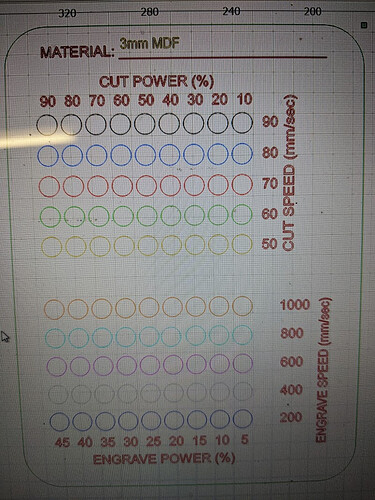 I went through and set my max power to 63% (hits 27mA). I also set all of the min power to 0. This file is setup using the power scaling feature.
I run the cut, and it cuts pretty much as I expected, except on the circular cuts, there's sections where the laser should be firing, but isn't.
Front: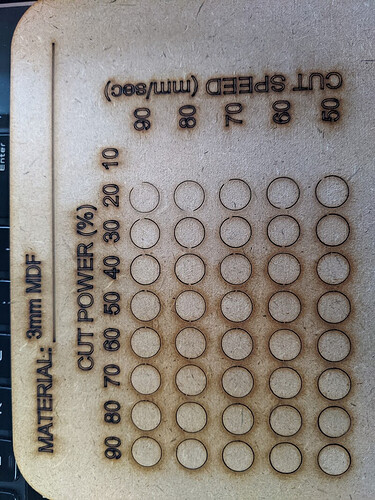 Back:

Figured before I go worrying about a hardware issue I'd make sure there isn't some software setting I should be using.