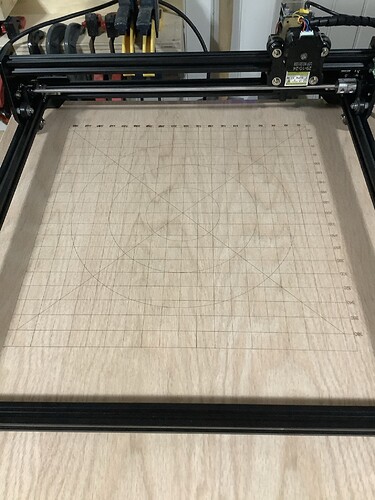 Good day. I built a base for my Ortur LM2, and then I burned a grid onto the surface. The machine is secure and I downloaded the grid from a Facebook group. The grid lines and numbers coincide up perfectly with the lines on Lightburn, but the numbers are off approximately 10mm for both horizontal and vertical.
For final printing, I was able to set the laser offset to make up for the differences, but when I do the frame, it moves around the incorrect area. This means it doesn't really show the area where the laser is burning.
Is there any way that I can fix this, or set the machine so that it shows home as being somewhere other than 0,0?
Hope my explanation makes sense. Thanks for any help you can give.
Comteck