Hello,
I'm new to lasercutting/engraving and Lightburn. I recently bought a Creality Falcon2 20W and I try to create some stamps. This works fairly well, but I get some additional grooves in the final result. It doesn't seem to matter where I put the rubber in the working area (top right, bottom left, …). It occurs in all my test cuts so far. It doesn't seem to correspondent with any traversal moves. I use Fill mode, 1 pass, 1750mm/min, 0.1mm interval.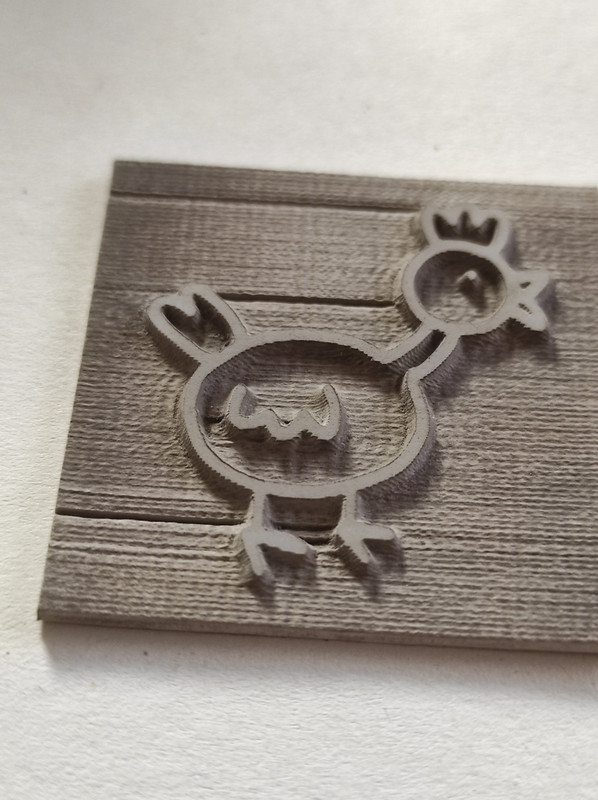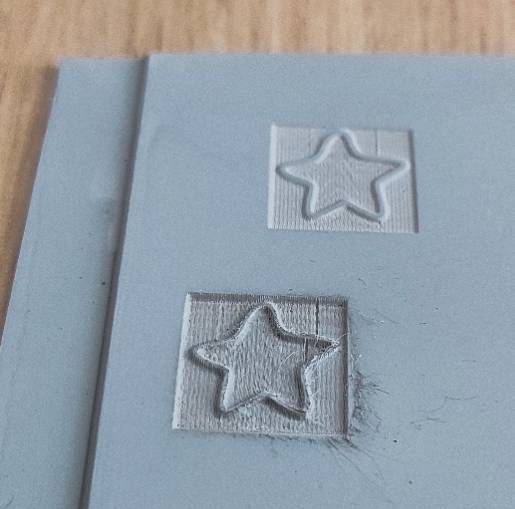 The chicken is about 35 x 35 mm, the star about 20x20mm.
Any suggestions would be greatly appreciated!