A lot of time, I will build tops to my boxes made with two or more types of woods. Unfortunately, in some cases, the two woods are so different, that trying to burn a large area causes a crater in the less dense piece of wood, that makes it difficult, if not impossible, to put in inlays that are very thin. As an example, the two photos show one top, hard Walnut and soft Padauk. Trying to lay in the cardinal image would cause the so called crater effect. Splitting up the image is NOT a great idea, trying to re-align those would be hard. This example shows only two different pieces of wood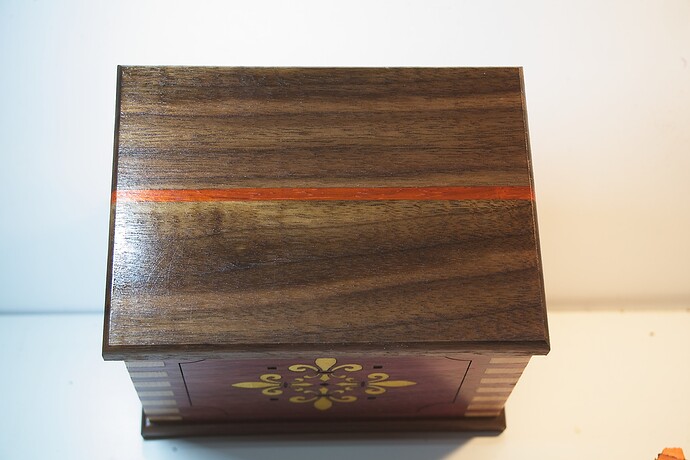 , sometimes I use up to 5 or 6.
It would be interesting to have a mask layer ( or layers ) that I can apply to the burn to reduce the % of burn when on the softer woods. That would avoid the crater effect. Any other ideas?