I want to get a feel for how everyone does this.
As you can see i have my whole z bed drawn up in LB on the black layer, with each little circle representing a threaded hole i made on my zbed as you can see in the second image, i saved that as a file and just open that one instead of just the plain LB program. Then i draw up my part im engraving in blue. Then i place some bolt heads, represented in this image by the dark red layer, then i move the part around on screen to butt it up against the screw holes. Finally i place my engraving where i want it to go on the part using the bright red layer.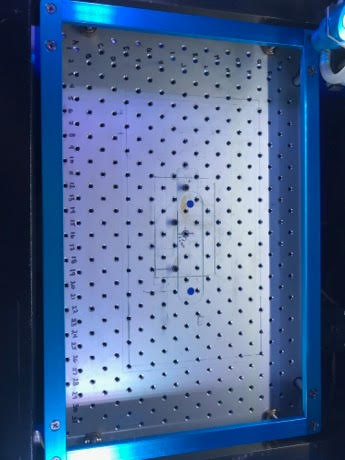 My only issue with doing it this way is sometimes its very accurate, sometimes its off. Im sure its just because the K40 is not made for doing the kind of accuracy, but does anyone have any tips or tricks to improve the way i do this so its more consistent and accurate?