Hi there
I´m using Lightburn since over a year now and come over a problem with the Scan and Cut Option from time to time. If I´m doing an Engraving and want to have to outlines sharp I´m using the Scan and Cut Option. So far so Good, but in some projects I see a repeatable problem with the placing of the Cutline to the scanned Area. The Cutline is shifted and hits not the outlines of the scanned Area. The more Copies of the Same Shape I have on my Workspace the more visible is that Shift over the whole Area. Its not an Mechanical problem, it seems a Software/ Hardware Comunication Thing or something like a delay in Communication, but I have no clue where to find the problem. I´ve already cleared the whole memory of my controler to avoid an overfilling there, but thats not the Problem. Here a picture of what I mean.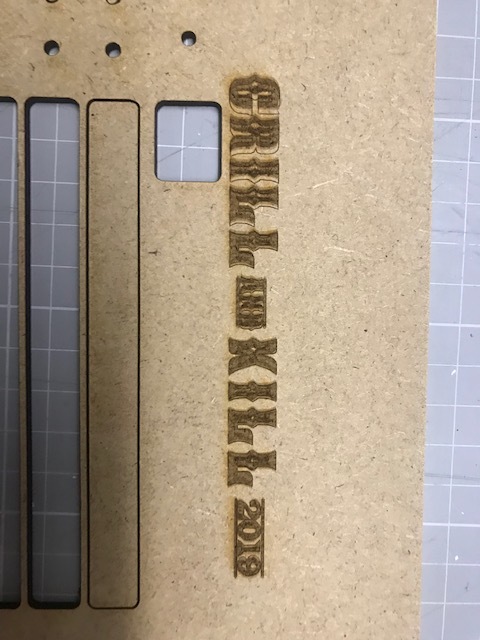 The Lower part is the Area it start to make the Cutline. The whole Area 2019 and Kill is still in place from this part on to the Upper part it becomes more shifted.
It makes this shift as well when I clone the Shape and let on simple scna and the next only cut.
Thx for advice!