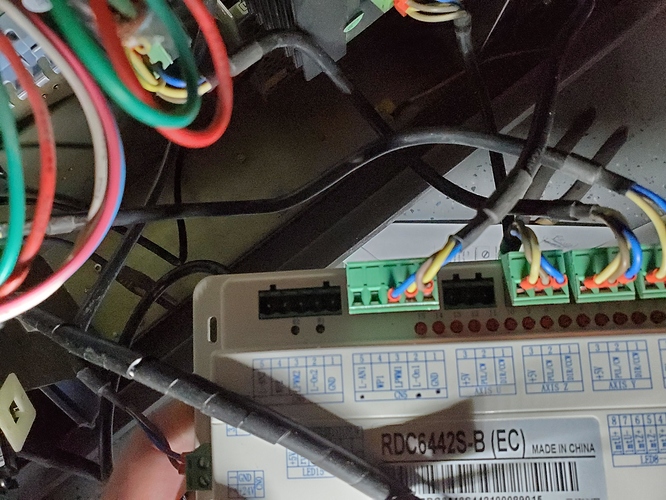 Well, I say finished, I finished hooking the wires up to the controller. Are they in the right place lets talk?
I have two sets of wires that I am not sure about. In the one picture, it is the two connectors at the bottom. This should be the X, Y and Z limit switches. The next connector is in the other picture it is on the top left. This is to supply power to the laser tube. Am I missing any wires
I am switching from a Leetro MPC 6442.